Hunter Lawn Service Home Page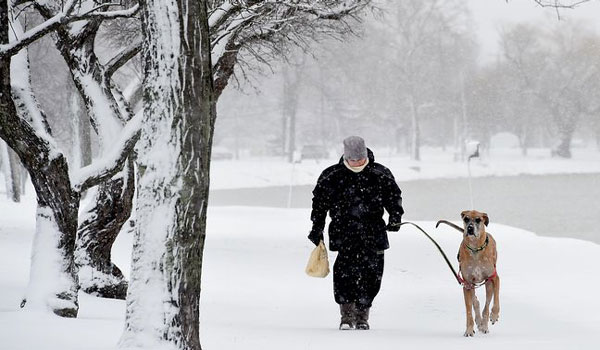 Winter is Here
Hunter Lawn Service & Snow Removal are the experts of total Turf and Snow management. We have been servicing the Monroe County area for more than 25 years, we know the area and what our customers need and expect. You can be sure that whatever Winter related services need, we can provide, such as:
Snow Removal
Salt Sales
De-Icing Services
And Many Others!
For a detailed list of all of our services offered, please check out our Services Offered & Equipment page. We value our customers and look to provide satisfaction on all work that we do for you.
We are a Meyer Snowplow Distributor

We use and sell Meyer Snow Plows. For more information on their products, visit www.meyerproducts.com/

Big Dog Sales and Service Center
We are now part owner of the BigDog Sales & Service Center in Monroe. You may have noticed BigDog Mower signs on the trucks and mowers cutting your lawn. We pride ourselves on offering our customers responsive and competent service, and we use only the best equipment for your satisfaction. BigDog Mowers are known for their excellent performance and durability; when it comes to your lawn, we know you expect nothing less. You are the most important part of our business, and we will work tirelessly to ensure your complete satisfaction. Please visit the BigDog Mowers Monroe Service Center website if you have any questions on our stock of mowers and other quality lawn care equipment.

With the Spring/Summer season in full swing we hope to hear from you soon! If you have any questions about our services, please don't hesitate to contact us either by email or phone, or swing on by and see us. We're here to make sure your lawn is the envy of your block.
Contact Us
If you have any questions or concerns, please send us a message and we will get back to you as promptly as we can. We can also be reached by phone or by fax. Thank you!

303 Oakwood St.
Monroe, MI 48161
Office Phone: (734) 243-5612
Mobile Phone: (734) 320-4808
Office Fax: (734) 639-1201